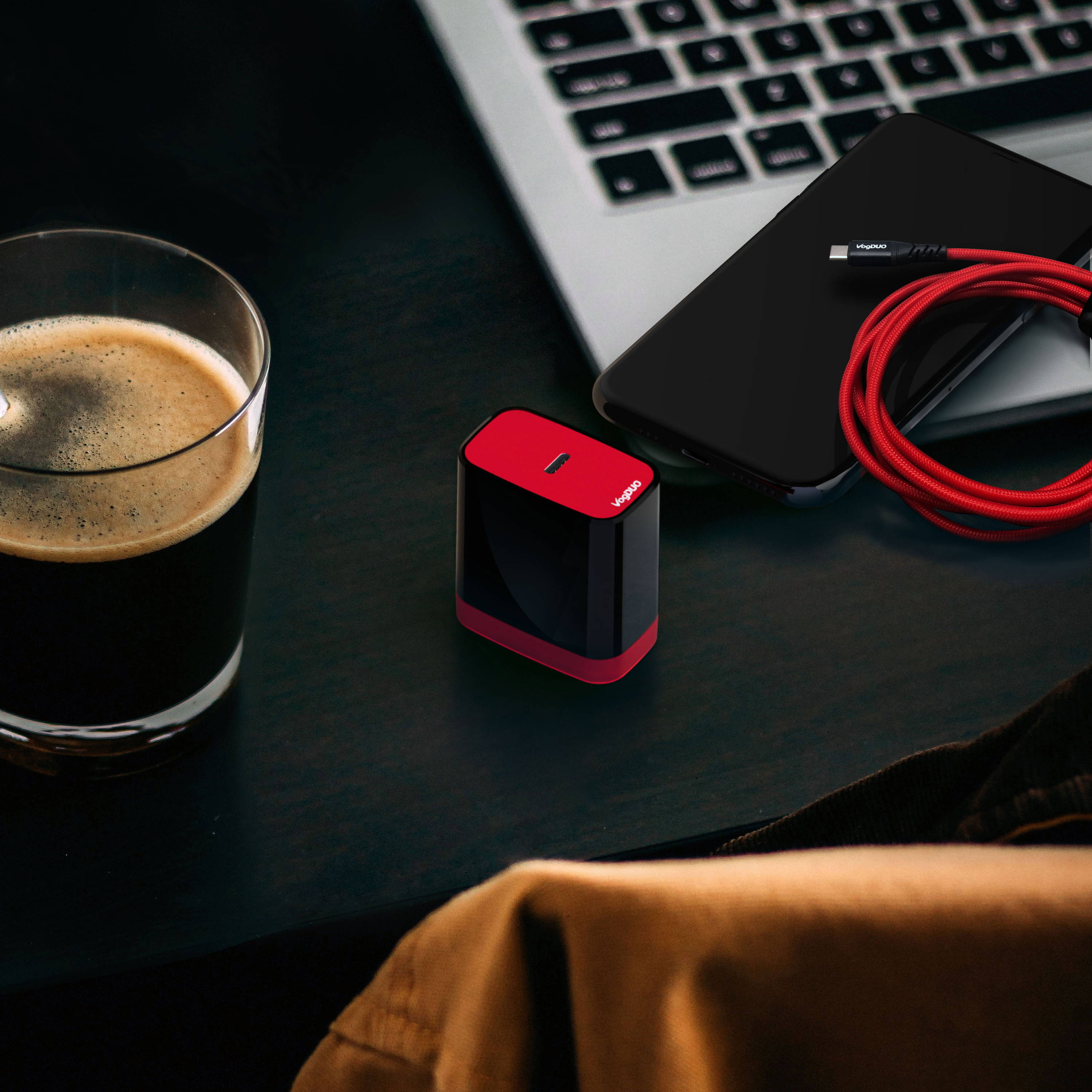 VogDUO 18W Power Delivery Wall Charger
The tablet charger that's the size of a phone charger.Enjoy high-speed charging for Apple phones, tablets, laptops, and all USB-C devices. Leave your stock charger in the box, and the tangled mess of chargers behind; it's time to get a single charger that will take care of everything.18W Output: Charge iPhone 11/11 Pro Up to 50% in just 30 MinutesUltra-Compact, tea-bag size universal compatibility for USB-C and Apple Devices, Power Banks, Game hosts, Drones, Smart-watches and more.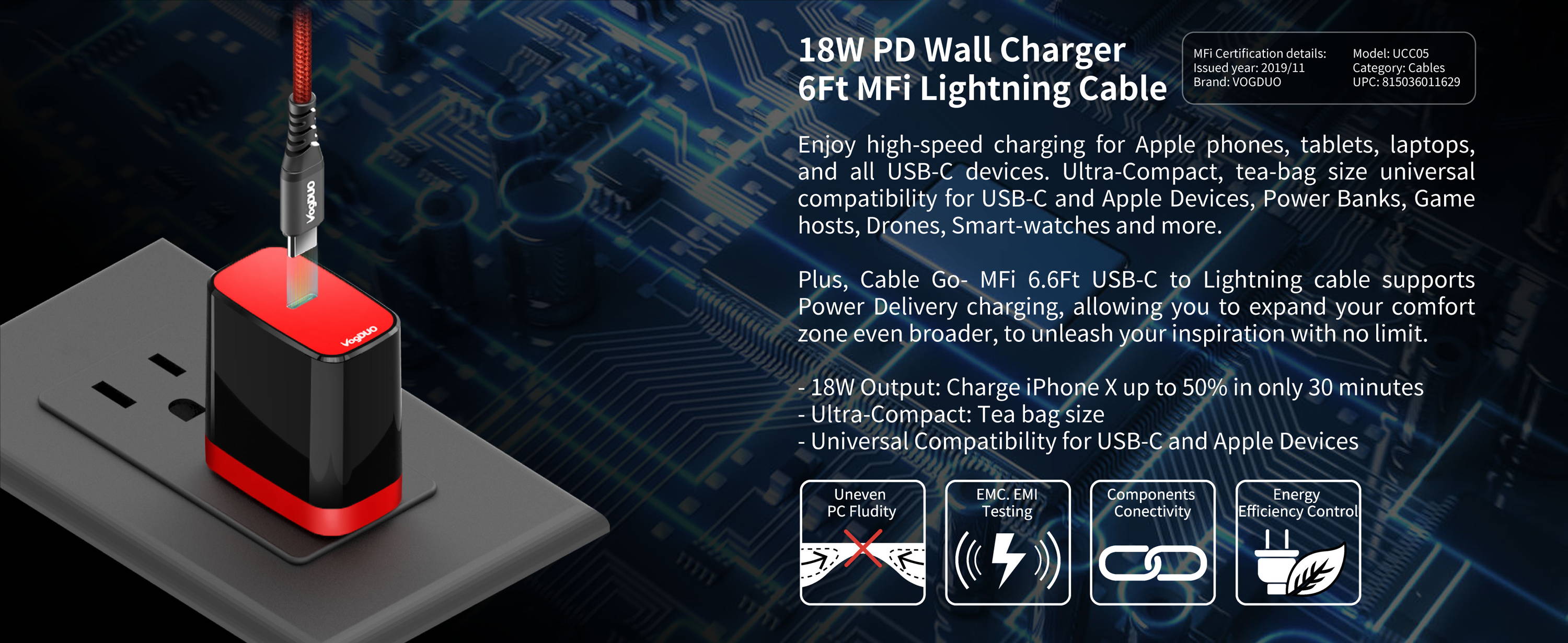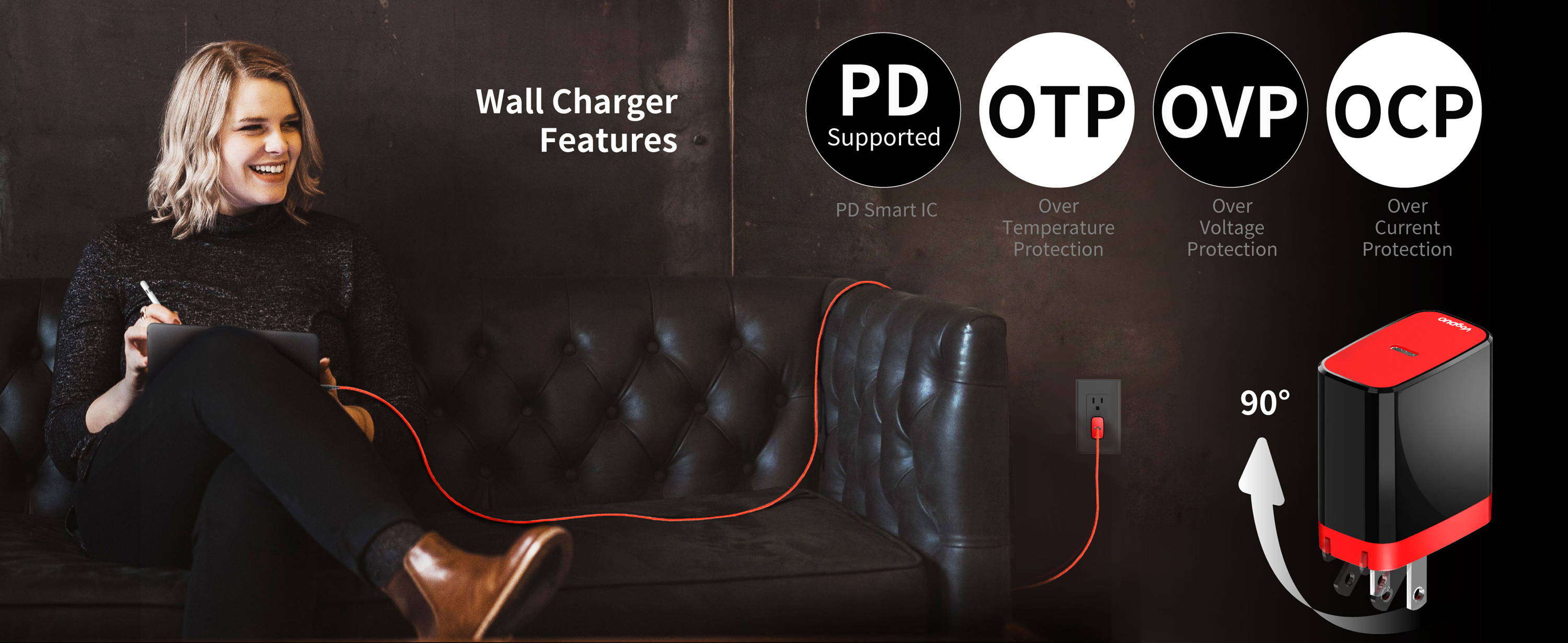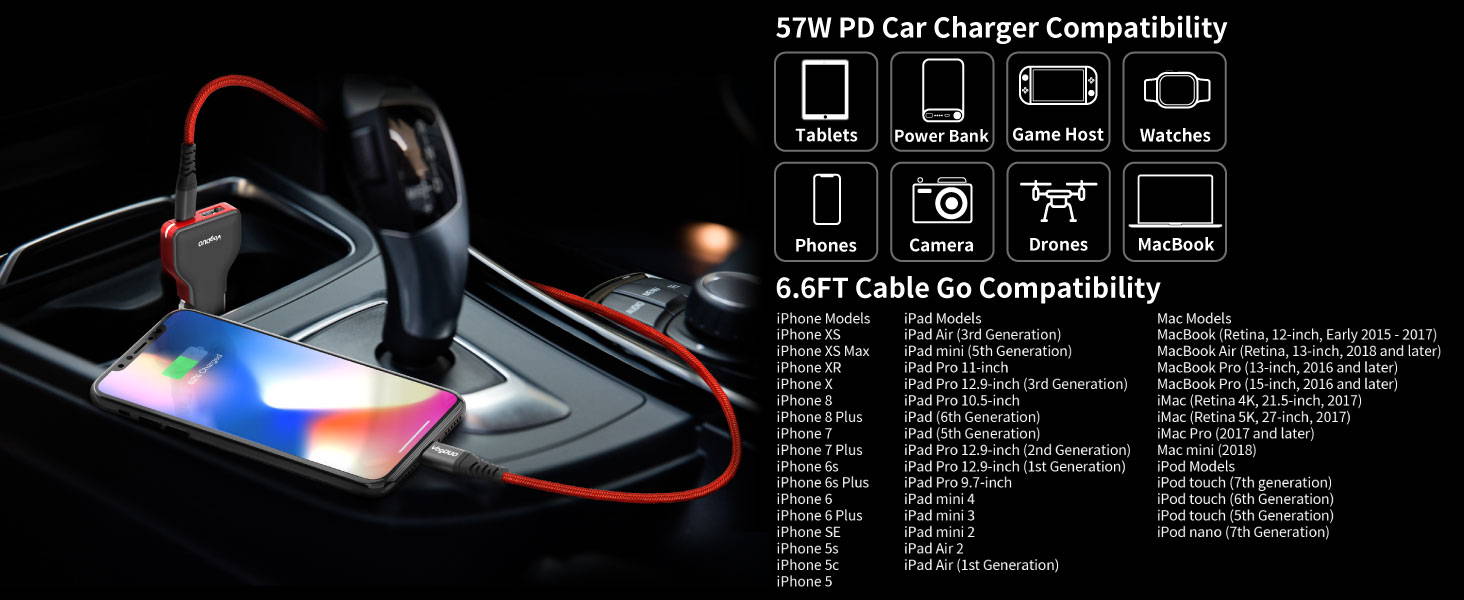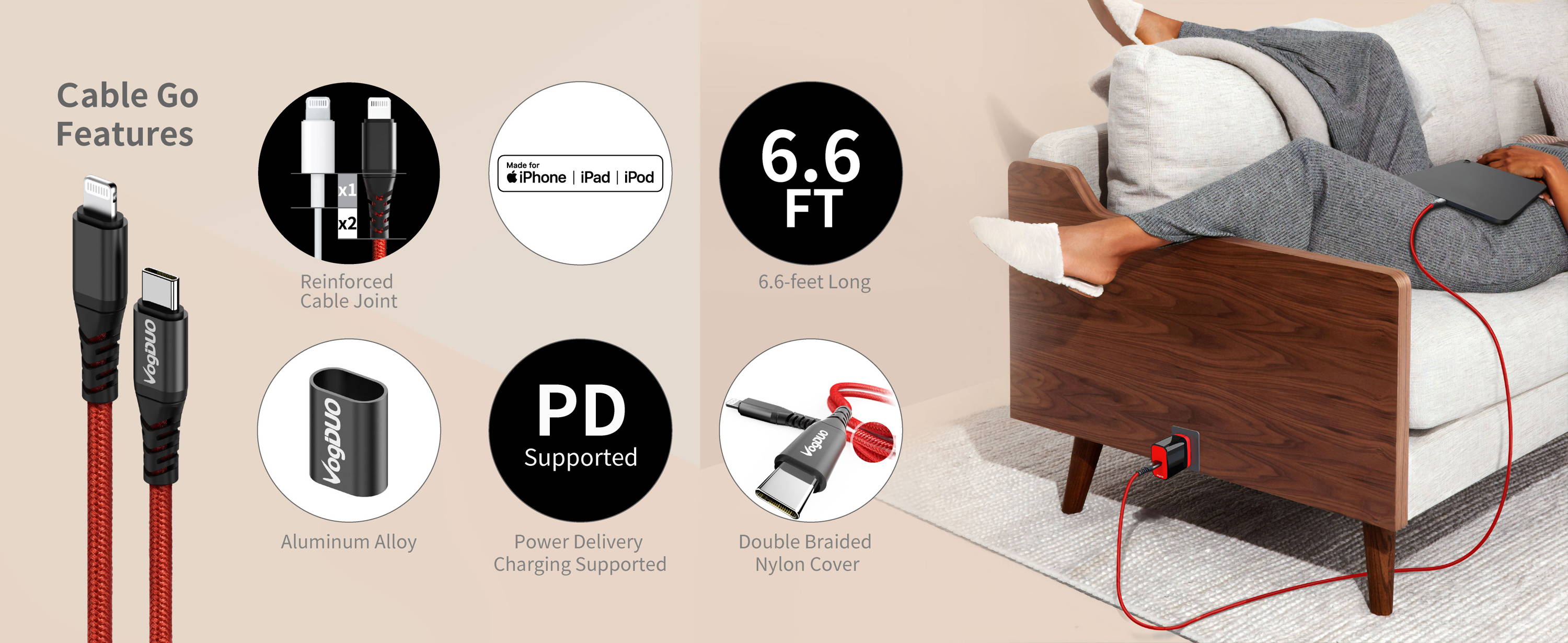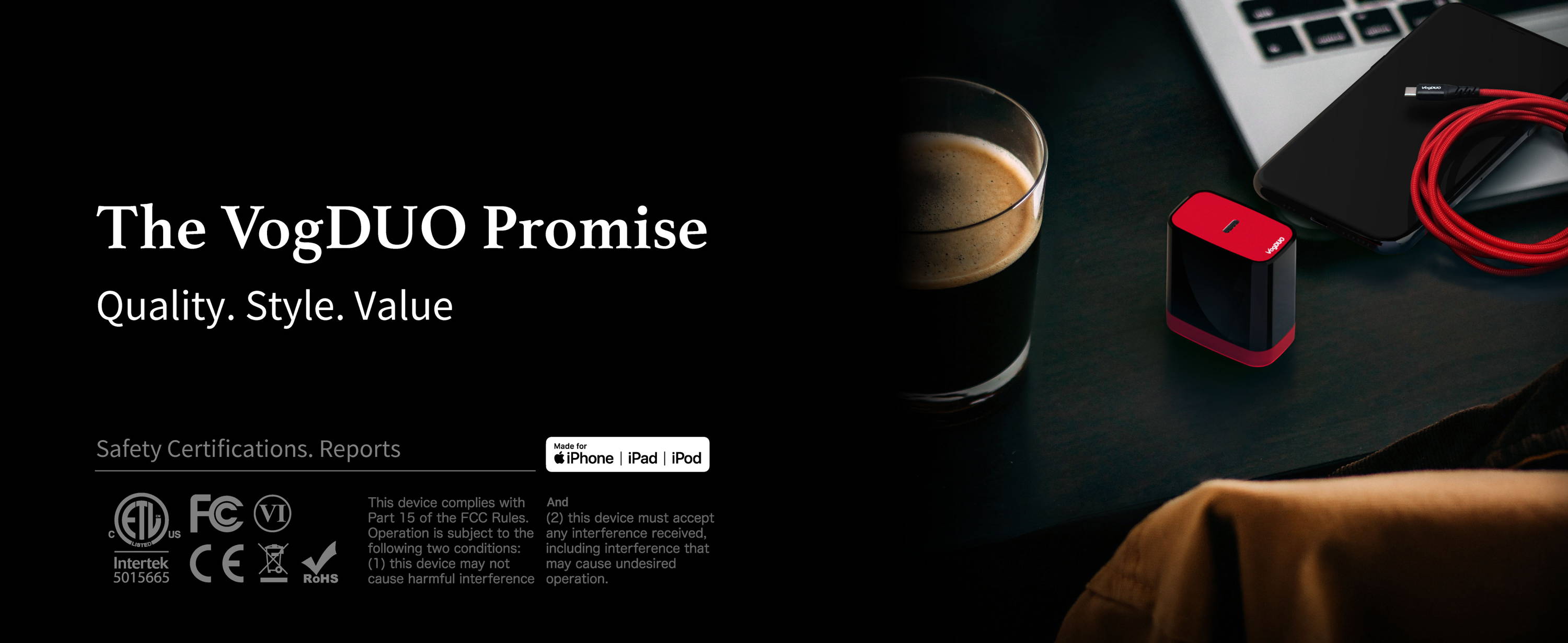 Product Name : USB-C 18W Power Delivery Wall Charger
Item Number : SPD011
Input : AC 100-240V
Output : DC 5V/3A, 9V/2A, 12V/1.5A (Total 18W)

Every VogDUO new charger comes with our industry's best warranty and loyalty program - VogDUO Care. Once your pruduct is purchased, we provide each original retail purchaser a warranty against defects in materials and workmanship, being stated as the following:
If the Product fails during normal and proper use within the Warranty Period, VogDUO, at its discretion, will repair or replace the defective parts of the Product, or the Product itself, with new or reconditioned parts or products that are functionally equivalent or superior to those originally supplied. This Warranty applies only if the Product was newly manufactured on the Date of Delivery and not sold as used, refurbished or manufacturing seconds. Please keep the proof of purchase and this warranty card for future service request. This Warranty does not include failure caused by improper installation, operation, cleaning ormaintenance, accident, damage, misuse, abuse, non-VogDUO modications to the product, any third party software programs, normal wear and tear or any other event, act, default or omission outside VogDUO's control.If the Product is under Warranty, You hereby agree to transfer the ownership of replaced defective parts and such parts shall automatically become the property of VogDUO.

Within 30 days from the date of delivery, in case of a problem that Faults List VogDUO service center defines a problem, and then you choose a free replacement, returning or repairing of a product.

Within 12 months from the date of delivery, in case of a problem that Faults List VogDUO service center defines that problem, then you get a free repairing.
To learn more about Faults List, please visit VogDUO official website:https://vogduo.us/pages/exchange-returns