ELEVATE YOUR
CHARGING EXPERIENCE
3-IN-1 Leather
Magnetic Wireless Charger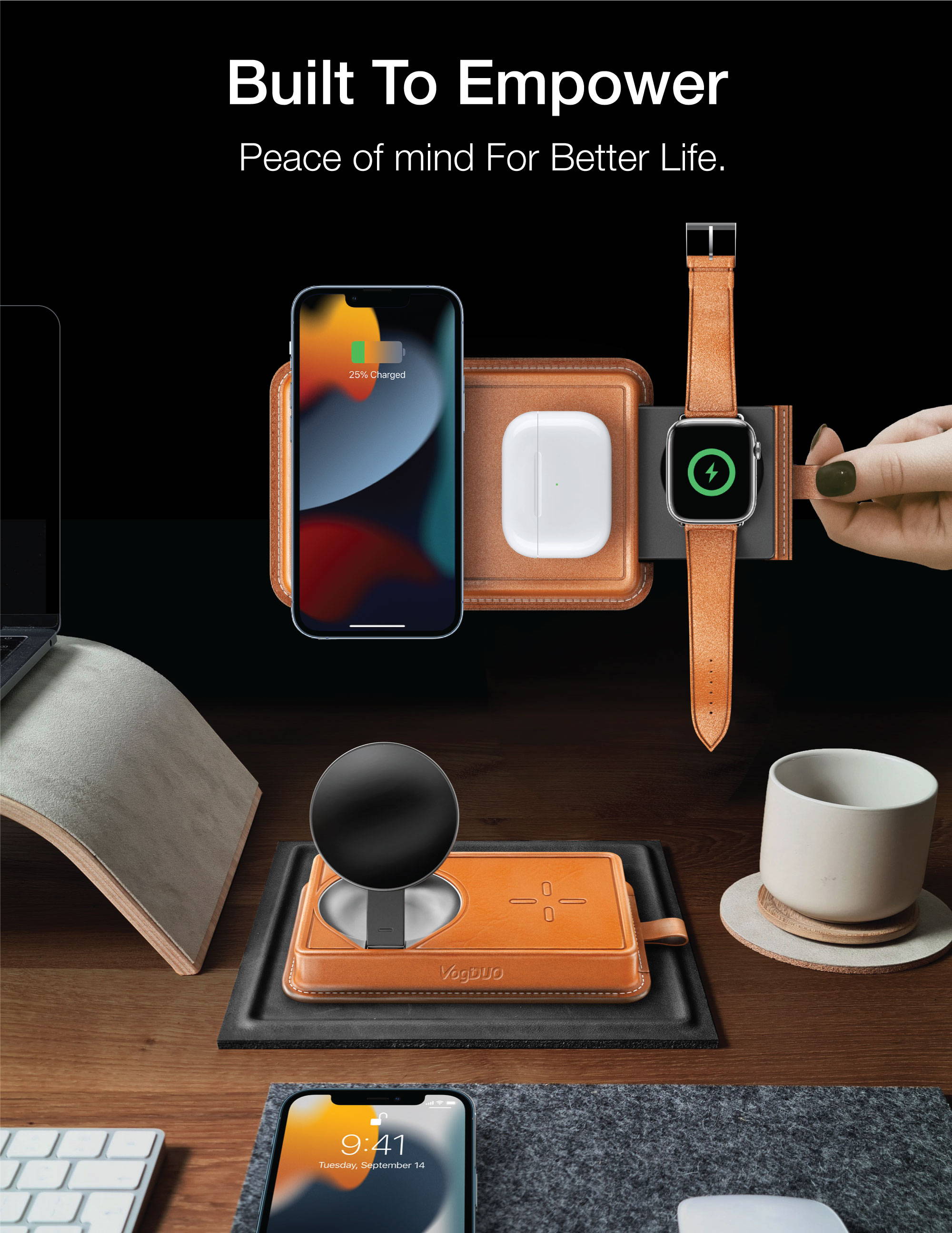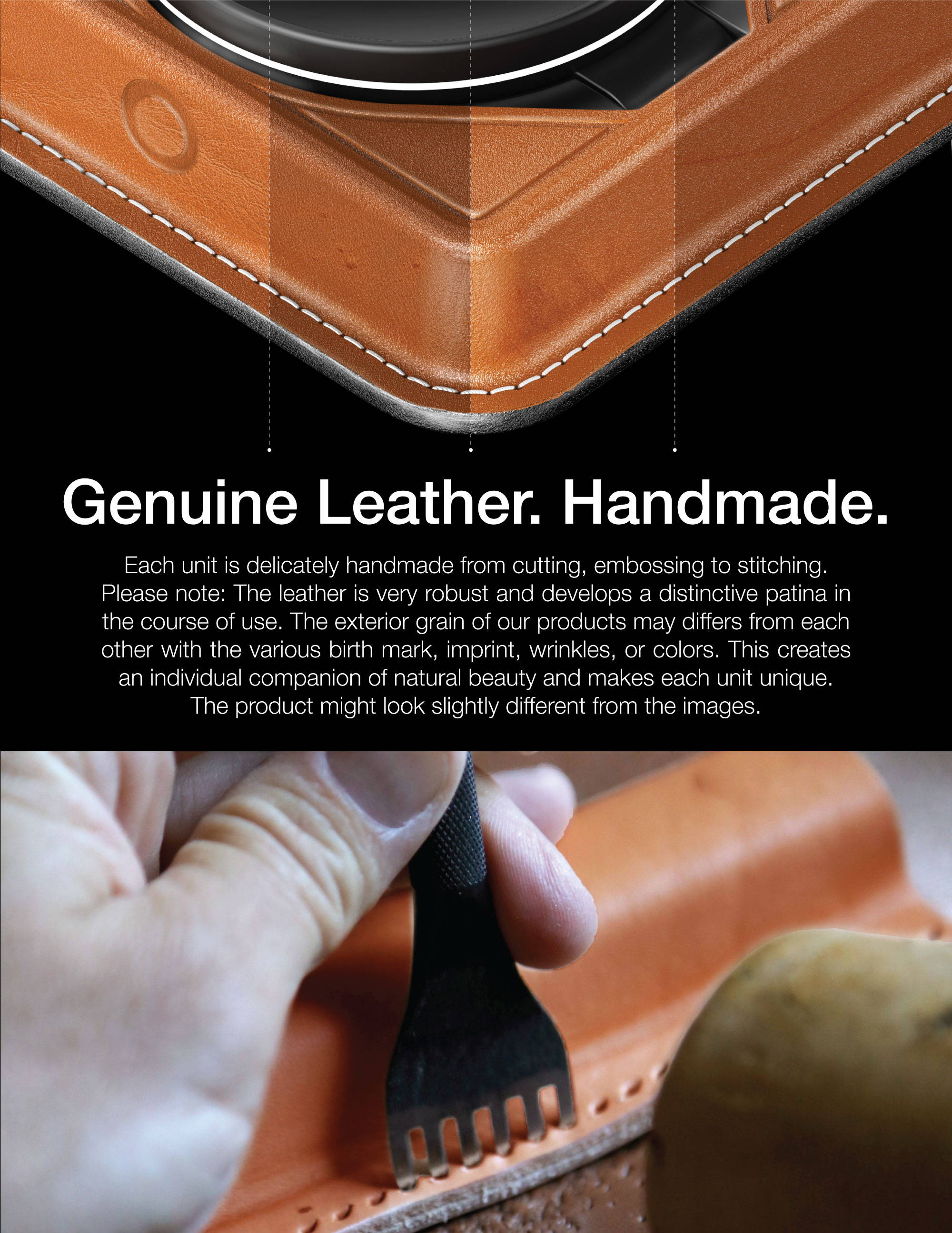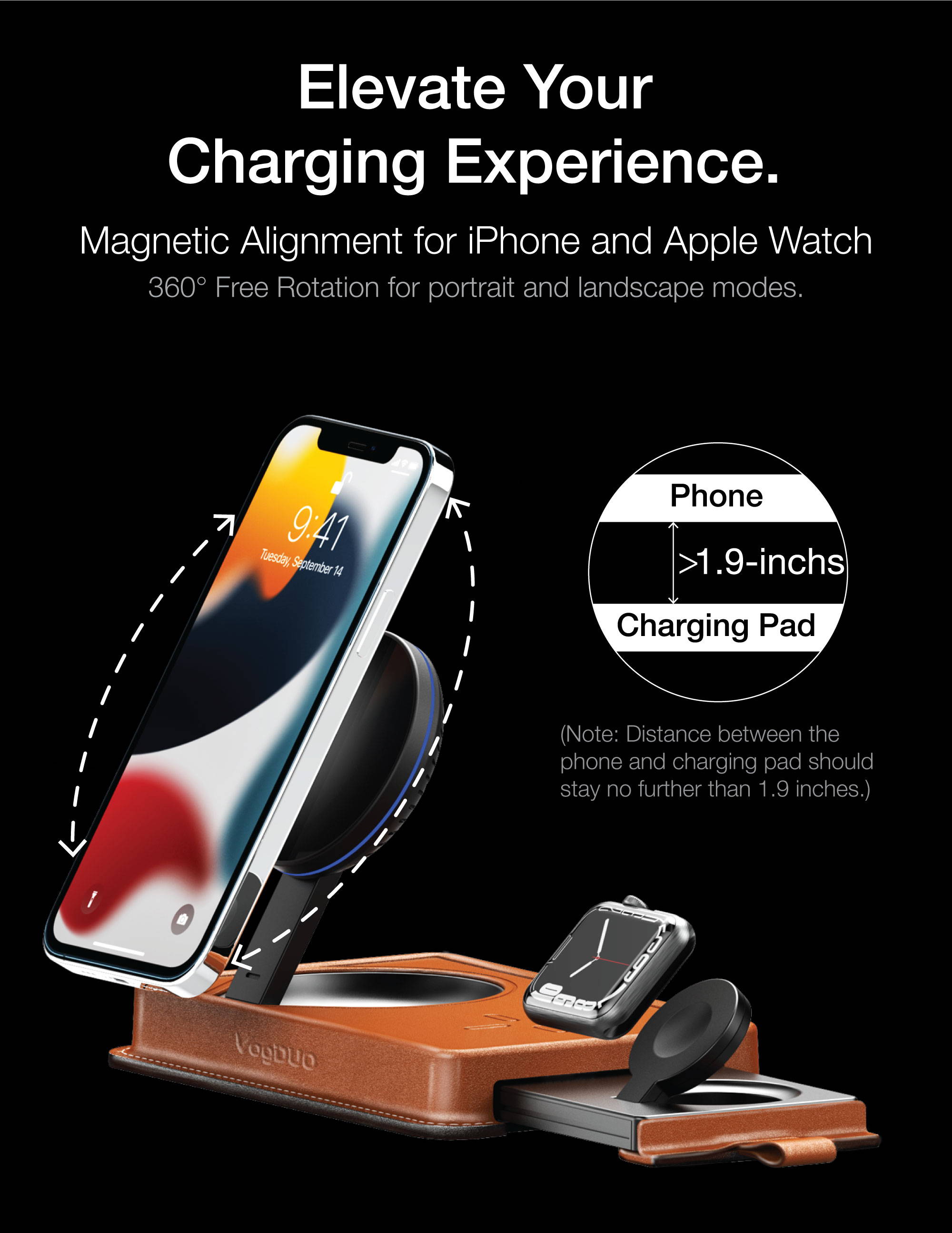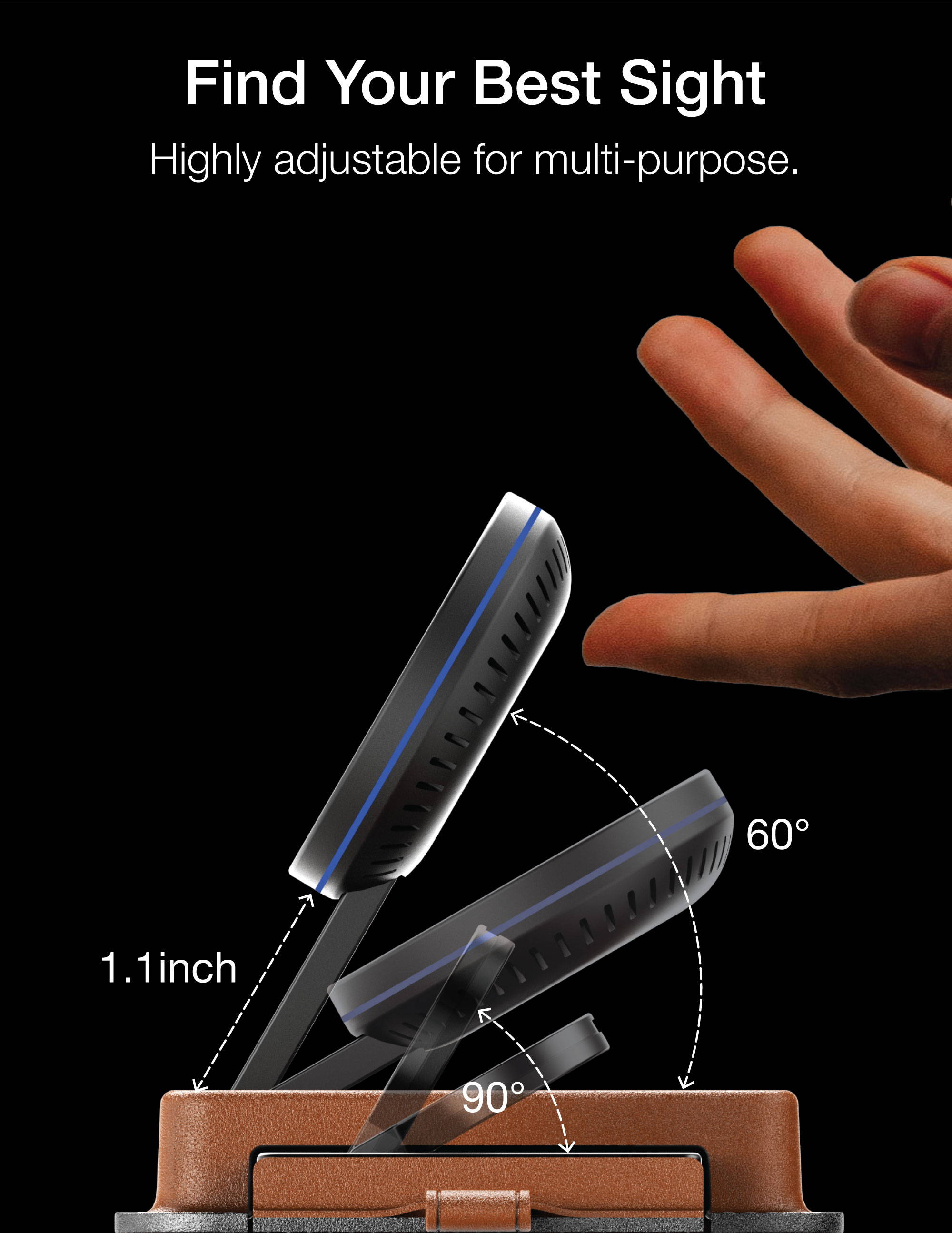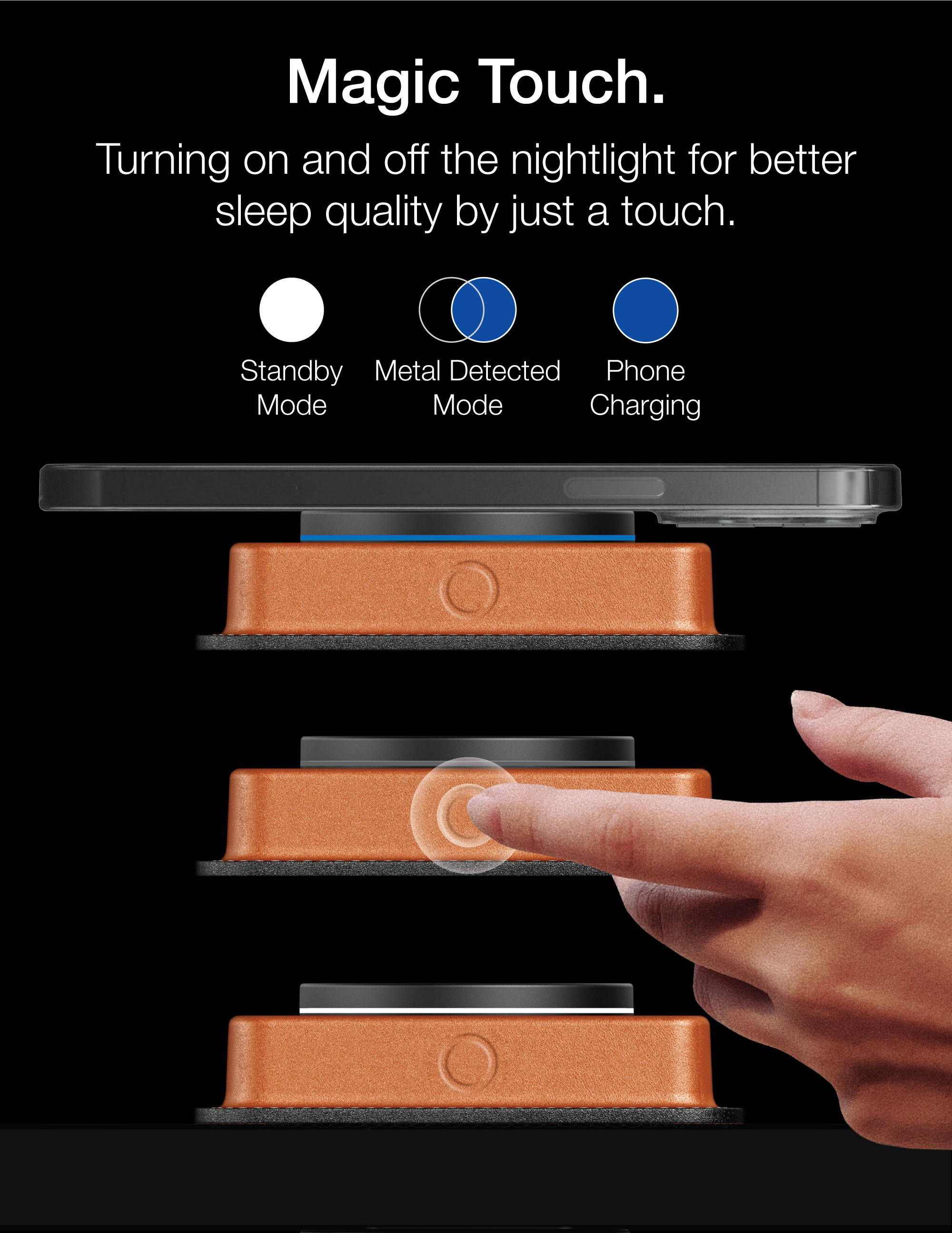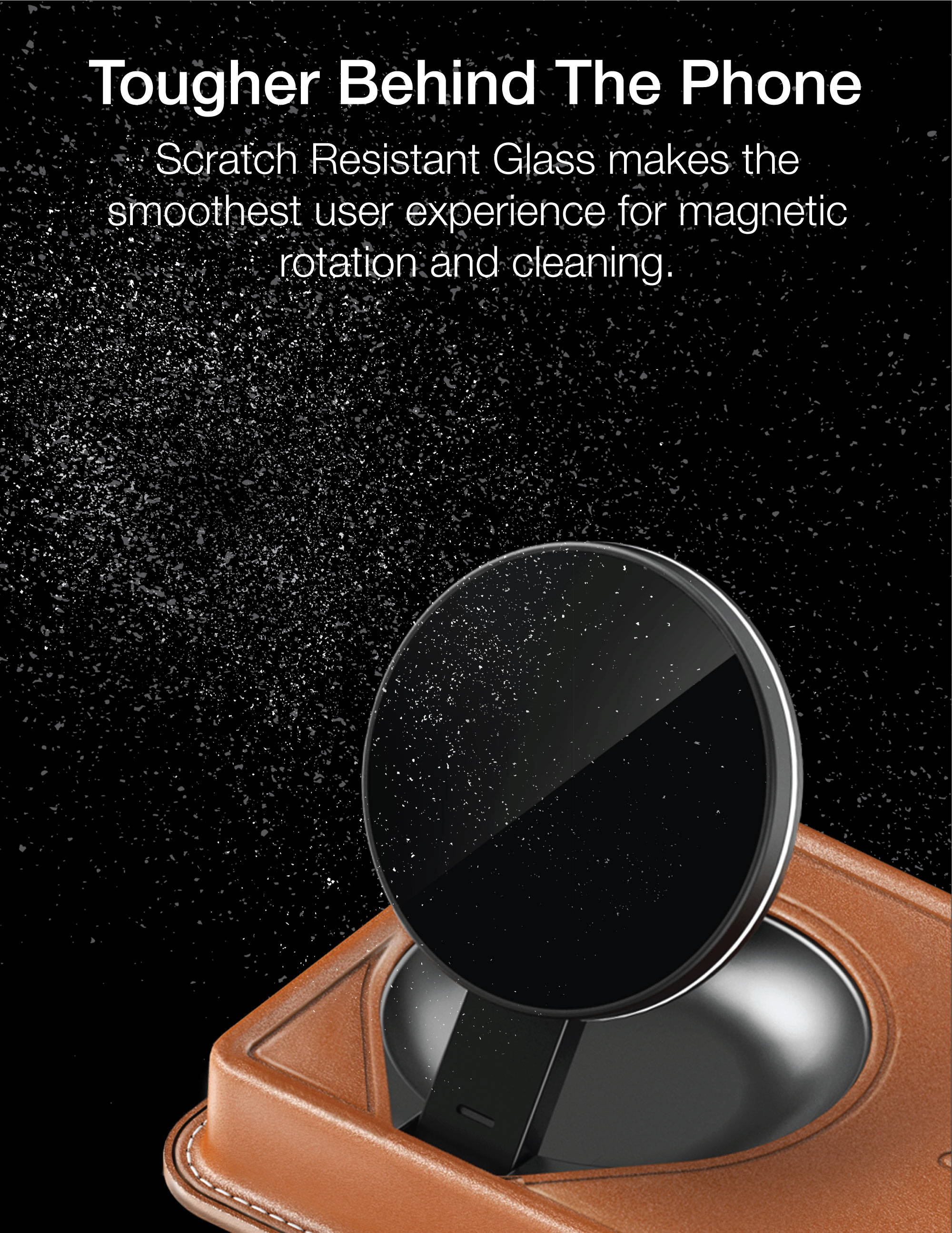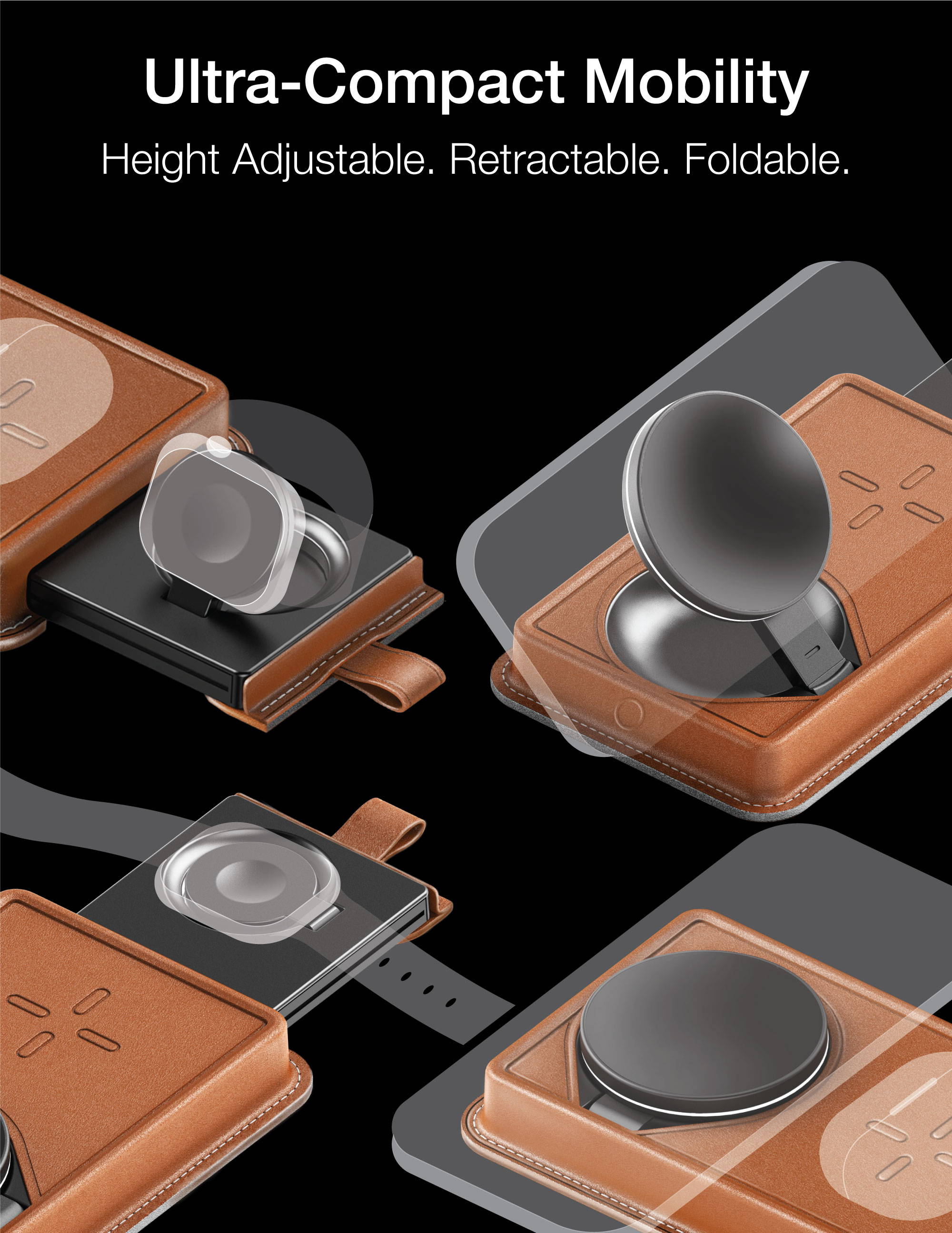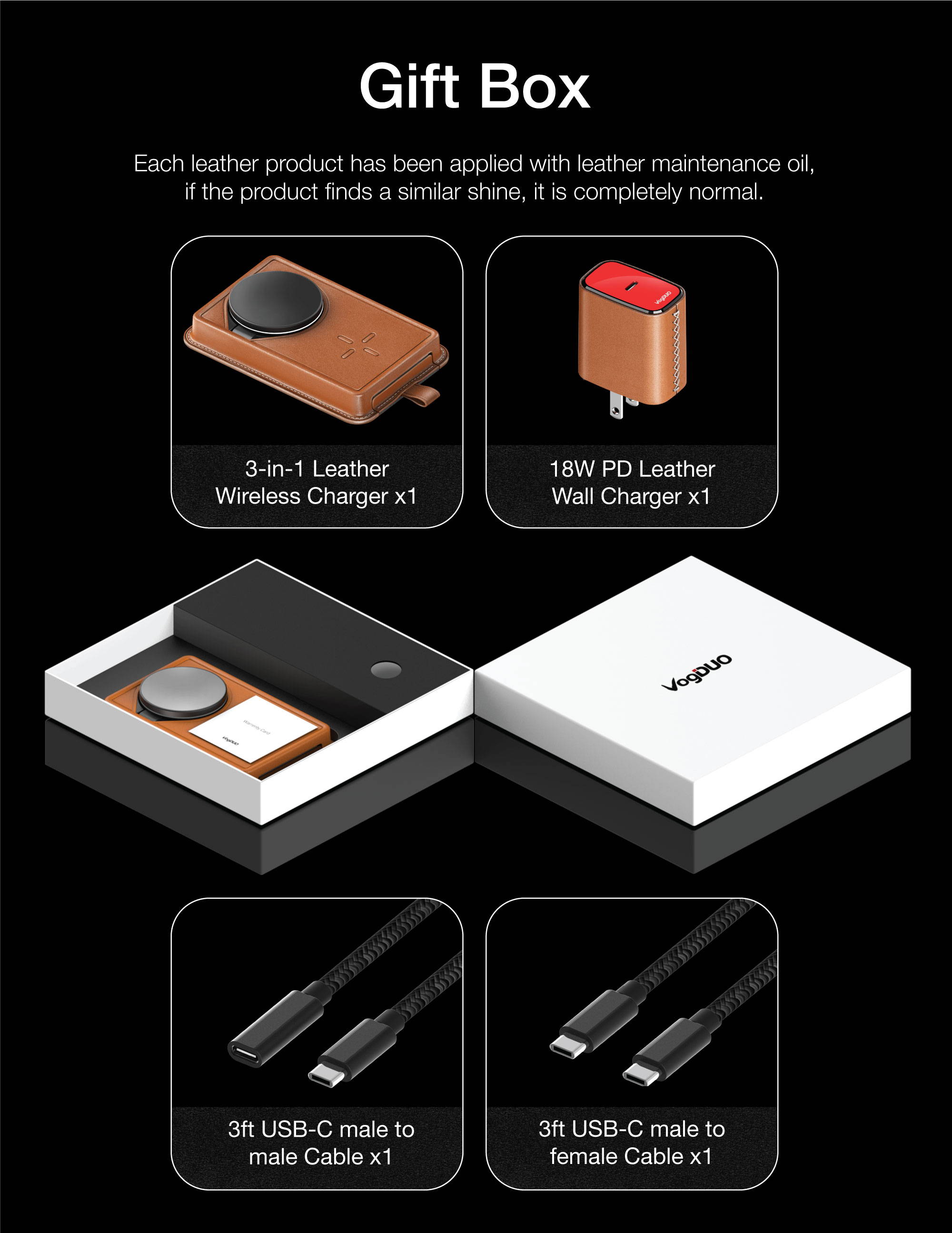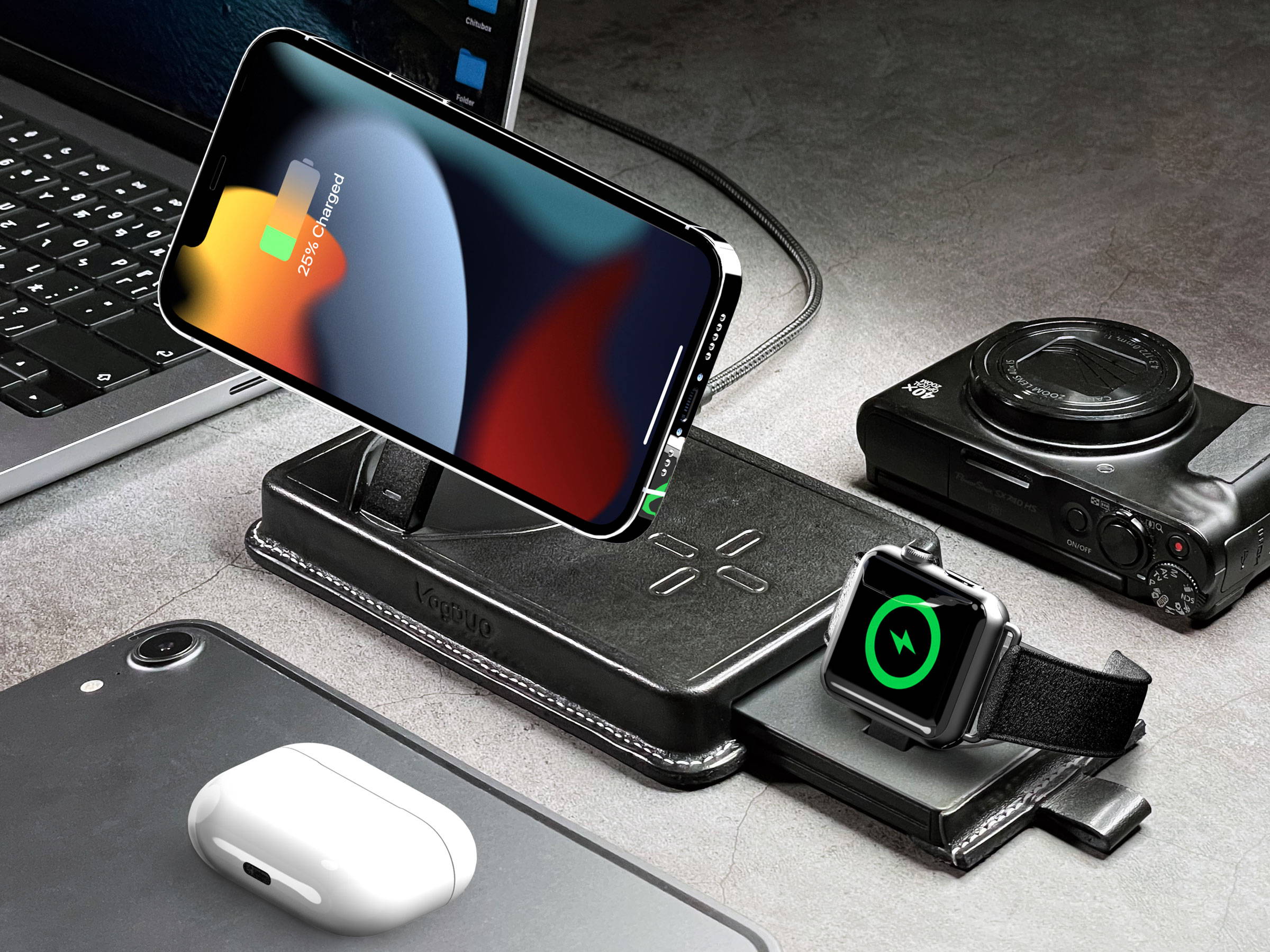 Charge all of your devices all in one place and complete your dark-mode desktop setup with premium genuine leathers.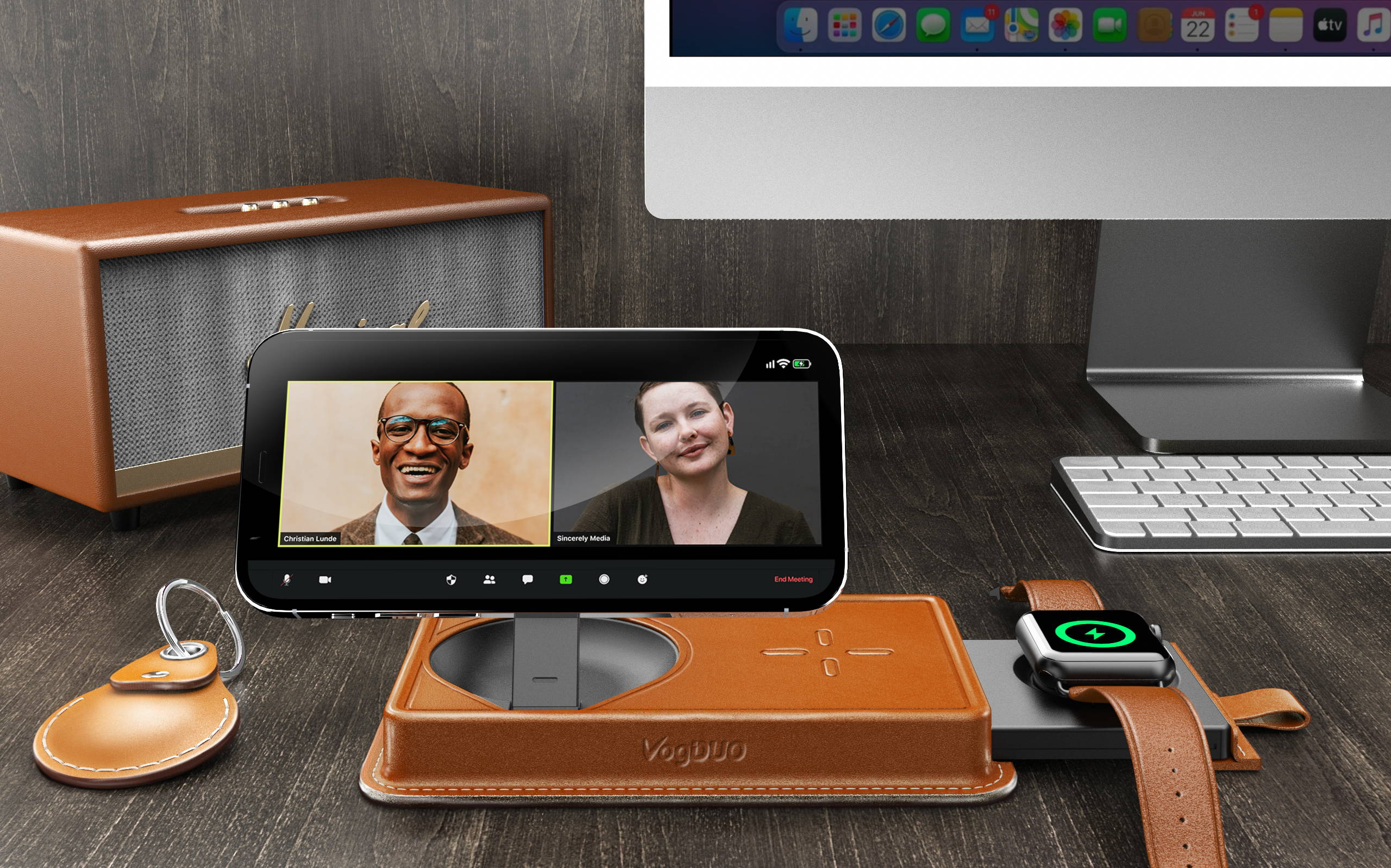 Stable charging and support design make it your next trustworthy working or studying partner.
Apple Watch Models : Apple Watch Series 7/ 6 / SE/ 5 / 4/ 3 / 2
iPhone Models: iPhone 13 Pro / 13 Pro Max / 13 mini / 13/ SE (3rd gen)/ 12 Pro/ 12 Pro Max/ 12 mini / 12
AirPods Models: AirPods Pro AirPods (3rd gen)/ (2nd gen) Wireless Charging Case for AirPods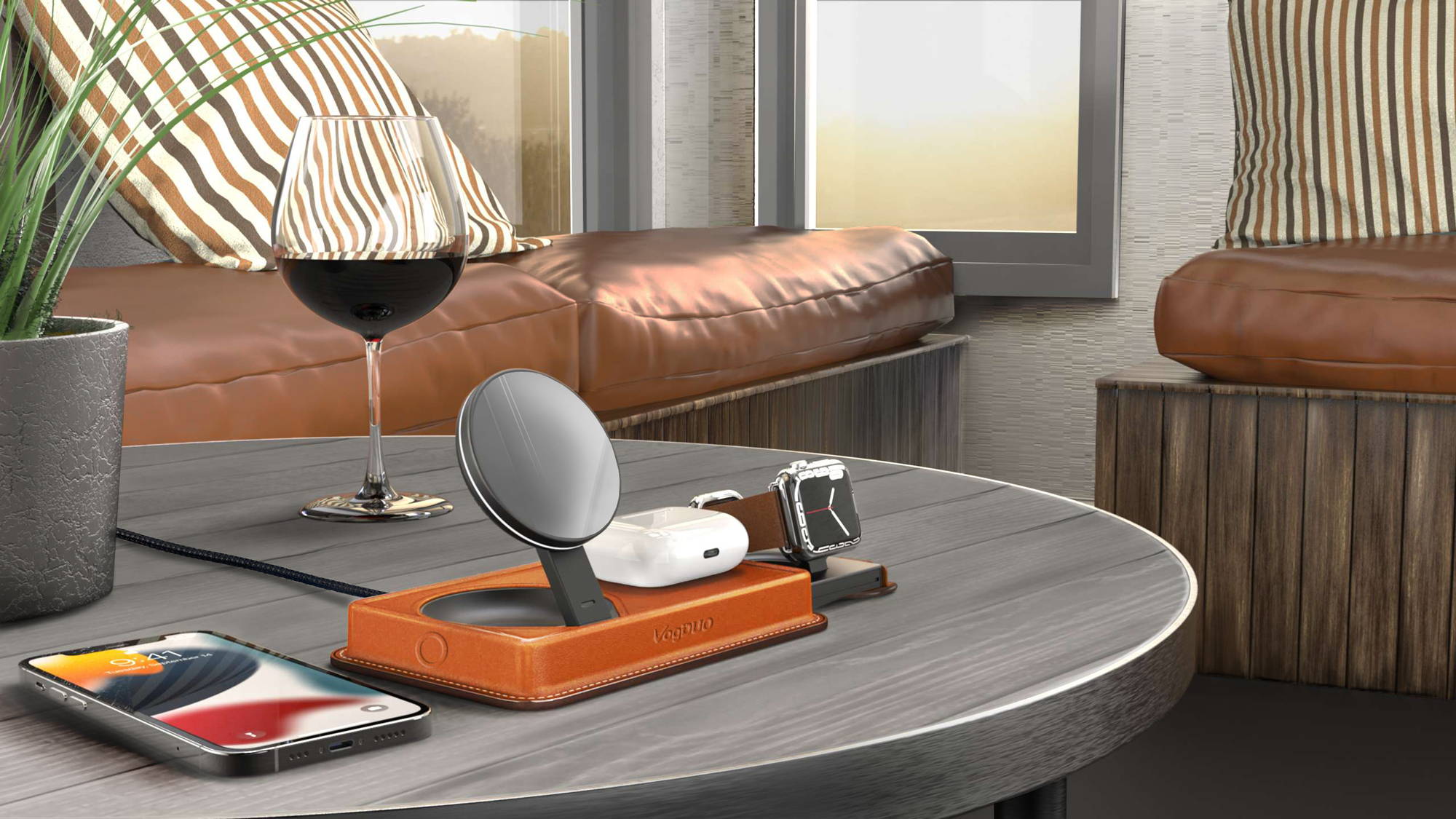 Leave it all and charge together. The built-in safety guards make sure you find your peace of mind in tranquility.
Built-in OTP, OVP, OCP. (Over Temperature Protection, Over Voltage Protection, Over Current Protection)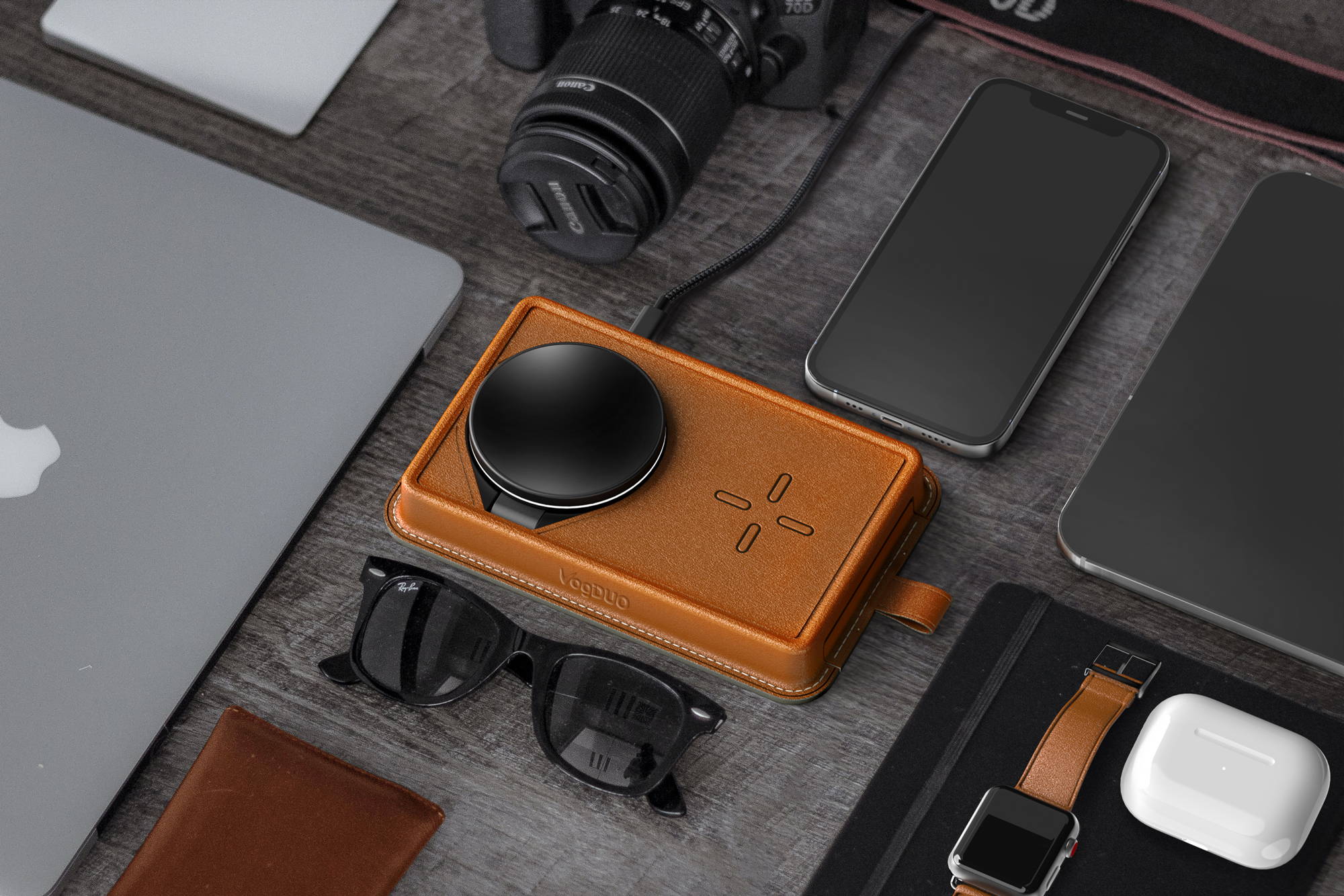 Compact. Portable. Find your best working position anywhere in the world. Follow your heart, and go for it.
Input: 9V/2A, 9V/2.7A or 12V/2A
Input Socket: Type C
Conversion Rate(Phone): About 73%
Phone Output: 15W/ 10W/ 7.5W/ 5W
Watch Output: 2.5W
AirPods Output: 3W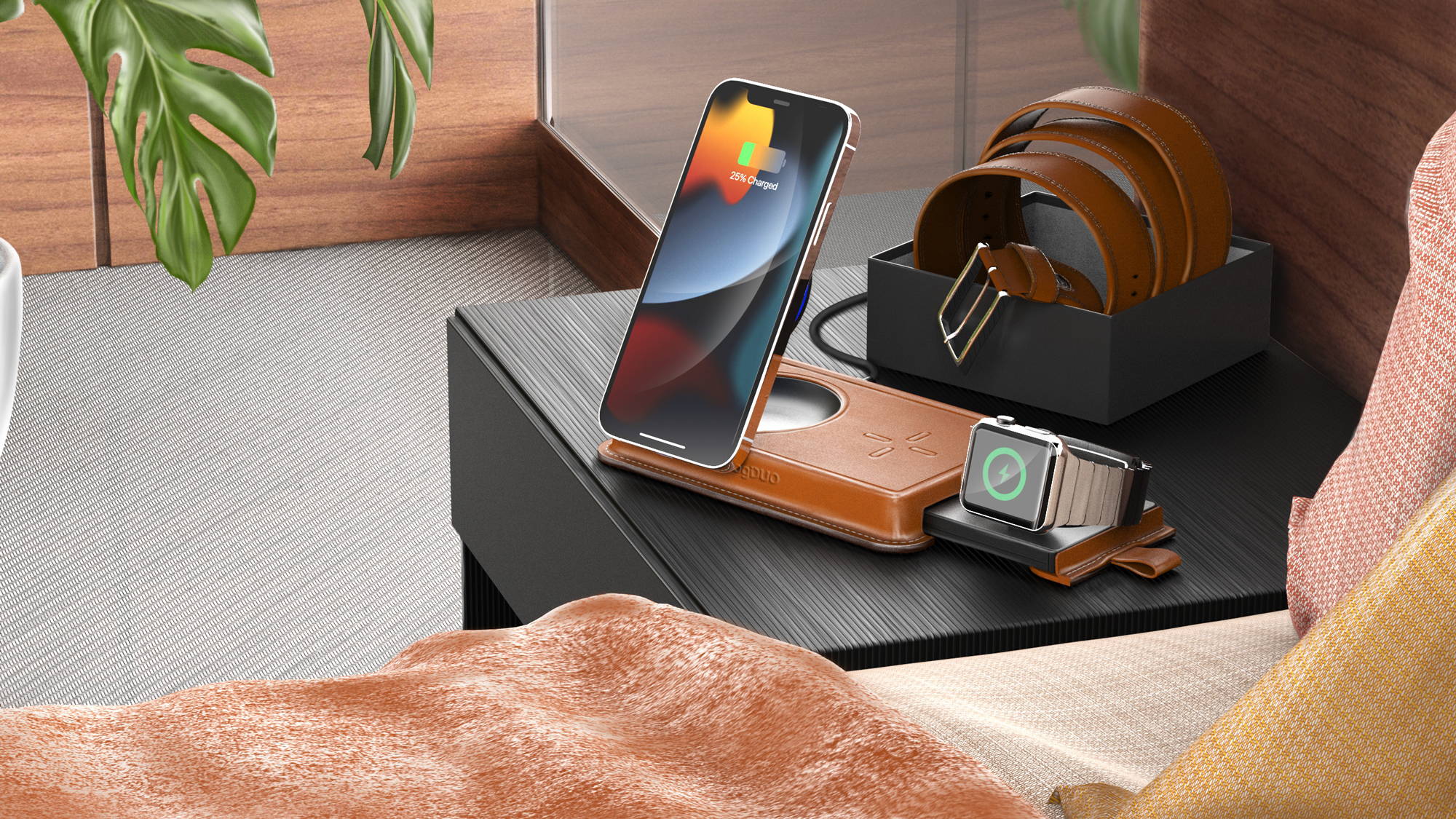 Near or far, extension cables take your relaxation to another level. To watch or play from the bed or sofa, achieve the ultimate coziness without boundary.